ERP systems have evolved over the past decades. In the earlier days, the primary way to run a solution was to buy a software license and install it in your data center or at a hosting provider. With the emergence of cloud computing, this paradigm has shifted, SaaS solutions flexibility gained the market to solve the most complicated software solutions, beginning with simpler, consumer-oriented business software.
SAP has extracted all elements into new natively rebuilt cloud elements, thus creating the SAP S/4HANA Cloud product stack. This stack fulfills the goals of a Public Cloud solution, such as a multitenant architecture, workload isolation, and the segregation of duties, all delivered by SAP as a SaaS provider.
SAP has laid the groundwork for a next-generation business suite with SAP S/4HANA. This single foundation supports all functional aspects, data semantics, UX principles, and the shared data model.
Guess the curiosity has shoved in, but we do have a long way to go because until now we've understood that S/4HANA is a cloud-based ERP suite offering immense intelligent features, now it's time to know about the types,
S/4HANA Cloud Variants
Three types of cloud environments that offer SAP S/4HANA are,
Public Cloud edition
Private Cloud edition
SAP S/4HANA- The hybrid implementation
Public Cloud:
The Public Cloud is a low-cost, efficient, and scalable SaaS solution where all customers share the same Cloud. Customers upload data and choose features required for their needs. If your organization has standard processes or can adapt its processes quickly, then the time to live operation can be measured in weeks. SAP also manages the Public Cloud's support, including upgrades and patches.
All this together makes it sound like an ideal solution that reduces pressure on your business. However, Public Cloud is not a standard version of the S/4HANA:
It has limited functionalities (than S/4HANA Private Cloud) and fewer customization possibilities, providing users with a restricted number of alternatives.
Maintenance, updates, and patches are carried out following SAP's timetable; the client does not influence the service.
There are just a few languages available.
It only assists a restricted number of industries like manufacturing, professional services, sourcing & procurement, HR, sales support, and financial services.
Private Cloud:
Because of its limited capability, the S/4HANA Public Cloud will most likely be unsuitable for the needs of many enterprises. This leaves us with the much more expensive solution: S/4HANA Private Cloud. The Private Cloud is more flexible and useful than the Public Cloud. This edition provides each customer with their own dedicated virtual Private Cloud. It has no constraints on the language, country, or location required for company activities.
SAP administers the whole infrastructure for the Private Cloud, just as it does for the Public Cloud. Private Cloud clients, on the other hand, have additional control over their upgrade schedule to ensure that there is no downtime or disturbance to their company.
Hybrid Cloud:
Having a look at the ERP landscapes of SAP's existing, large-scale customer organizations, SAP recognizes that SAP S/4HANA will continue to operate in hybrid environments in the near future. This means that there is no downtime or disturbance to companies.
The specific areas you wish to migrate to a public or Private Cloud, as well as how quickly, will be determined by your organization's digital transformation plan and business objectives. As a consequence, because all aspects are essentially the same solution, integration between Public Cloud and Private Cloud/on-premise elements is simple in a hybrid environment. To assist your company in these areas, predefined scenarios for central finance and central procurement are built in.
Furthermore, you may have a uniform experience across all solutions and may not even notice during a single transaction whether they are utilizing a capability in the public or private version of SAP S/4HANA Cloud or in on-premise SAP S/4HANA.
Here arises a question of why is SAP S/4HANA cloud the talk of the town? As they say, every object has its aspect, the key driving functionalities of the cloud version are
Three prime elements of SAP S/4HANA Cloud
According to SAP, SAP S/4HANA Cloud integrates three technologies that constitute the backbone of intelligent ERP.
Personal digital assistant: SAP CoPilot, a conversational digital assistant (or virtual assistant) that allows users to communicate with ERP apps and functionalities, is used in SAP S/4HANA Cloud. SAP CoPilot provides task-relevant information based on contextual data about the user and the job at hand.
Machine Learning: SAP S/4HANA Cloud contains machine learning technology that "learns" how to do and automate operations that, when done manually, can be repetitious and mistake-prone, allowing them to operate more consistently and effectively.
Predictive Analytics: SAP S/4HANA Cloud has integrated analytics that can aid in action prediction. The analytics tools may be tailored to the needs of the user and turned into applications, such as an inventory management app that predicts when goods will arrive or a sales quote app that allows sales managers to estimate the likelihood of converting sales quotations.
Let's look into the differences that make the cloud option standout its technological genetics;
Key Differences between on-premise and cloud SAP S/4HANA
Much of the technological genetics of S/4HANA Cloud are shared with its on-premise version. For example, both were built using the SAP HANA in-memory database. Yet, there are several key contrasts between both S/4HANA Cloud and S/4HANA on-premises.
| | | |
| --- | --- | --- |
| Licensing | S/4HANA on-premise has a traditional licensing model | S/4HANA Cloud uses a cloud subscription model |
| Maintenance and Support | Carried out through an agreement | Automatically Included within the license |
| Management | S/4HANA on-premise requires customers to invest in their own development | S/4HANA Cloud requires no internal support |
| Upgrades | S/4HANA customers must plan, perform, test and support version upgrades | S/4HANA Cloud upgrades occur automatically on a quarterly basis without the involvement of the customer. |
| Functionality | S/4HANA on-premise is a full-fledged version of SAP ERP | S/4HANA Cloud is a limited version of S/4HANA |
Challenges faced in SAP S/4HANA cloud
The biggest disadvantage of S/4HANA Cloud is that it has fewer capabilities than complete on-premises S/4HANA and cannot be modified. As a result, it is less appropriate for large enterprises with complex and variable business process needs that necessitate customized capabilities.
Many businesses may still benefit from S/4HANA Cloud by deploying it in hybrid setups that leverage certain S/4HANA Cloud capabilities, such as S/4HANA Finance while maintaining more complicated S/4HANA services on-premises.
Larger enterprises may also utilize S/4HANA Cloud in smaller organizational units, such as various geographic regions or corporate divisions, while S/4HANA on premises is used in headquarters.
Benefits of the SAP S/4HANA Cloud: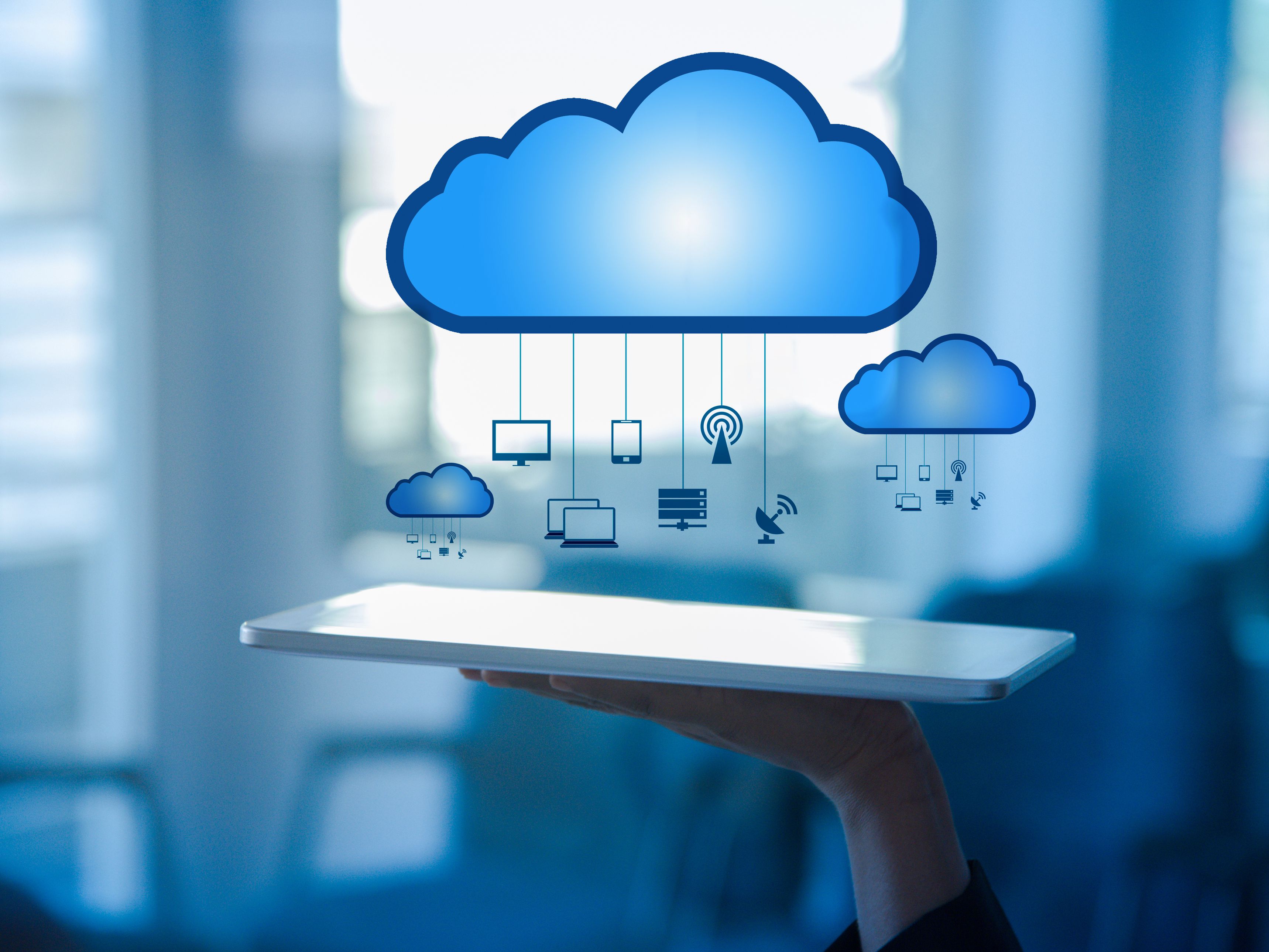 While the present SAP ECC client base has been pampered with the apparent flexibility to allow customizations, a rising set of customers are asking for simplicity and a return to standard. With this in mind, we've highlighted five important advantages that an organization may get by migrating to SAP S/4HANA Cloud.
Implementation times are shorter.
Support cost reduction
Capability to return to standard and offer control
In accordance with SAP's strategy direction
Flexibility in integrating and improving
To Conclude
SAP S/4HANA Cloud is an appropriate option for customers who want to install a streamlined ERP solution and reap the benefits that come with it. Being flexible and quick to adapt is a major competitive advantage for SAP S/4HANA Cloud. When compared to an on-premise system, the entire cost of deployment, licenses, hosting, and support with "the cloud" is substantially lower.
Finally, SAP S/4HANA is market-ready in capability, with a genuine digital core; it is the solution that will garner a lot of attention in the next months and years.
Wish to know more about SAP S/4HANA and its benefits, get in touch with our expertise!